Escort Reviews
Agency Reviews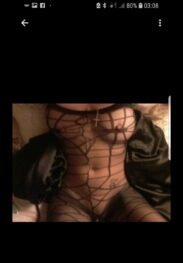 added by
Bu...
for
Maryna
on
01 January 2021
What a celestial experience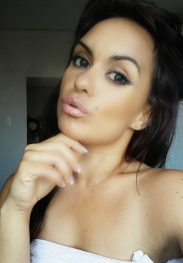 added by
Ja...
for
EVA
on
09 December 2020
Eva is so cool, I was just a person who hung out with her for a few hours while some other people were hooking up but she made the most awesome curry, has a lovely bubbly and fun personality and if you care about this, she is extremely open and up for sexy times. Obviously she is hot too. Hope to hook up with her sometime soon.
added by
Fr...
for
Luna
on
29 November 2020
The best GFE I've had to date, Luna is a absolute bombshell, setting another appointment. 10/10 all round. Great venue and hosts, safe, discreet, fun.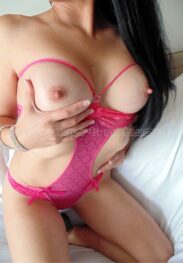 added by
St...
for
Bella
on
18 November 2020
Had n great time with bella wonderfull personality and great in bed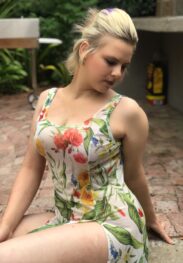 added by
Ik...
for
🌟CANDI🌟
on
18 November 2020
Professional and discreet. The epitome of sensuality. Landi introduced me to a new erotic and sensuous world of intense exaltation of mind and feelings. She applied her uniquely bodacious skills of sensational intimacy to her mind altering erotic routine to suit my unique sexual needs which resulted in a mind altering experience I will always look back on with explosive delight and still want more. Treat yourself this season, I can guarantee you will have a life changing experience.
added by
2s...
for
Cara
on
09 November 2020
every good time with cara paying 4 some of the extras was the a gr8!! she really knocked my socks off wow what a good time i had if I"m again in cape town well look u up again i felt save and comfortable thanx that you are open minded
added by
An...
for
Anna (Top Rated)
on
06 November 2020
I had a meeting with Anna last night and absolutely have to give her a 5 star review. She is absolutely the most premium escort in Cape Town, and being with her felt like a true girlfriend experience, not like being with an escort. She looked fantastic and smelled heavenly.
She may seem expensive, but she is top quality. Beautiful, interesting, and well educated and travelled. We spent 3 hours together and this will definitely not be my last visit.
added by
Mr...
for
🌽NINA🍒(LIVE SHOWS, VIDEOS &NUDE PICS)
on
05 November 2020
She's friendly and polite. Definitely a good treat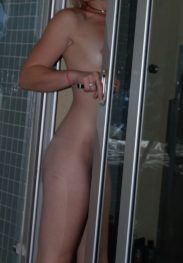 added by
JT...
for
Kiara
on
29 October 2020
Had an amazing time with Kiara! I would definitely recommend her.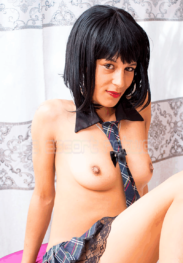 added by
ST...
for
Sky
on
22 October 2020
Wow what a Gem really enjoyed her. She is all in one and know how to work her body. Lots of sex appeal
added by
Gr...
for
Blaze
on
20 October 2020
What an open minded fun relaxed and kinky girl ….. and when she says she is keen to try something new wow she means it ! Def going back ASAP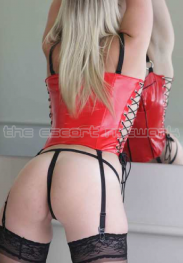 added by
Mo...
for
Olivia
on
05 October 2020
I visited a few moths ago and still my mouth water when I think of her. She mad me dum within a few minutes so we went a second round haha. Dont think its the girl in the photo cuz her boobs were much bigger than the pics but hot non the less. U will enjoy my friends
added by
Be...
for
⭐Ninna⭐available now
on
24 August 2020
Will definitely be returning for this girl. Very sexy body, sweet to talk to and ,wow!, great service.
Bought some of her pics and vids to keep me going till I can see her again!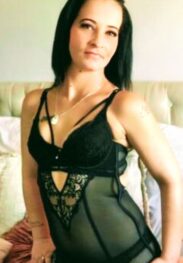 added by
Jo...
for
💋Randy-Sandy💋
on
24 August 2020
Very sexy… pics don't do her justice. Gives great head and is really worth the money. Can't wait to pick her up again.
added by
Ni...
for
Brooke
on
10 August 2020
My boyfriend and I spent time with Brooke and I have to say SHE IS ABSOLUTELY STUNNING!!! We paid the booking deposit as she requested and then she came to our house for overnight booking. She is super sexy, very naughty and a ton of fun!!! She was very respectful of our relationship and very discreet!!!
We have already requested another booking with her and I am counting the days till she joins us again!!!
I RATE THIS BEAUTIFUL LADY 12/10!!!!
added by
Hu...
for
Mynx
on
07 August 2020
Words cannot describe how absolutely borderline amazing this goddess is . She is ATHENA in human form ! After our first meet I was keen for another appointment right there and then!!!! My cock was throbbing even after shooting a huge load and was ready for more action! Her body is like a tidal wave! Goddess Minx I cant wait for you to ride my face into eternity once more !!! You're worth a million $$$$
added by
St...
for
Chanel
on
31 July 2020
Where do i start to rate this girl? I arrived at her place and my car was parked behind a gate making my car save and after i parked i entered the house and i was warmly welcomed we started chating and i could get alot off my chest and then she ran me a nice hot bath and joined me and made me feel like a king i love this girl and let me say best sex ever she will definitely see me again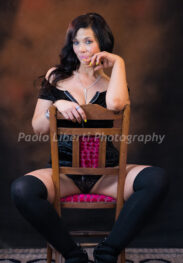 added by
Ma...
for
Caprice
on
02 July 2020
She was a good shag. Great blow-job.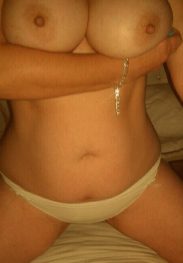 added by
Ma...
for
Annabella
on
02 July 2020
This lady is great. She provides all the services you want.
added by
Mi...
for
Kathryn-Ann Rose
on
27 June 2020
I love this women she is the most amazing person and I am truly blessed to have crossed paths with her. Love u from u know how