Escort Reviews
Agency Reviews
added by
Ja...
for
Wendy
on
27 March 2021
Impossible not to stop on her! On her eyes, on her smile, on her charm, but especially on your body :))) her chest and her ball are phew, she is so luscious that it is difficult not to be ready when the door opens: )) In any case excellent moment I was very pleasantly surprised by this meeting 🙂 Thank you my dear. Take care of yourself
added by
Ja...
for
Tara
on
27 March 2021
Another Russian bomb … I never tire of these Russians. Am pretty blown away by how beautiful these girls are every time. This beautiful woman is already in great demand I believe and it is only fair. Just sublime blonde with the perfect model look. Big luscious breasts, rounded ass … There is plenty to do! The girl is nice and keen to make you have a good time. She offers herself without restraint and obviously also seeks to get off. Creamy finish between her beautiful breasts. To see again and again …
added by
Da...
for
Mynx
on
23 March 2021
From initial meeting all the way through our time together Mynx is simply sensational in all ways and in every way. Passionate, intelligent, and a class human being in every single way. I can't wait to see her again , will be counting the days, hours and minutes. Thank you, you are sensational.
added by
Ja...
for
❤️Zlata❤️
on
20 March 2021
Very happy at the opening of the door that Zlata is real and tall, as in the announcement and I appreciate, she is young and beautiful with sensual shapes and new in the profession, kisses very well and appreciates the caresses and prelis, cash also very well with the changes of rhythms, in any case I had a very good time shared I think and a correct social time. Anyway I want to leave a good comment to encourage her to come back as often as she wishes. Kiss my BB kiss TY for all
added by
Ja...
for
REAL GFE Aria
on
20 March 2021
Very beautiful young woman, slim, sexy, with perfect body and face. Smiling welcome, it's nice. Like a good gentleman, I started by taking care of her and my attentions were paid back a hundredfold. Discreet at the start of a meeting, confidence quickly set in, helped by her natural charm. Aria is very active and enthusiastic, while showing good responsiveness. Not stingy in DFK either. Small Californian massage to end the session. In short, a meeting as we dream of it. Of course, I will do anything to see her again.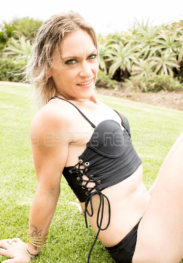 added by
Lu...
for
Kai
on
17 March 2021
What a surprise! I'm not a regular to this business and was very pleased to finally meet a person with a personality to match her appearance. Kai is a unique individual and a hidden gem in this industry. She made me feel totally relaxed at her very comfortable and private venue. We could chat about real issues but the chat did not distract from the reason for my visit. I had an amazing time with her. I felt compelled to share my experience.
added by
Wi...
for
Mynx
on
12 March 2021
I made contact with Mynx, and she made me feel so comfortable talk to her.I had I great chat and she is a Goddess to perfection. Her cute laugh , amazing beautiful personality and such a awesome voice ,I was really nervous and she made me feel so comfortable. Can't wait to meet this beautiful Goddess. She is a Art of Nature,and my Goddess of all my fantasies.
added by
Mr...
for
💋Tiffany💋
on
07 March 2021
Wow… I've had many girls through out my nawty life. And she's by far one the best I've ever had. Worth every penny. Money well spent. Will be booking her regularly. Won't take a chance to to see if I'll be getting my monies worth elsewhere. Keep it up 😉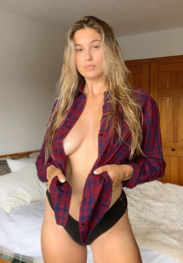 added by
Ho...
for
Hope
on
22 February 2021
Best experience EVER!!!
I made a booking with this super hot babe (Trust me, her pics do not do her justice!!!) and she blew me away!!! Not only was she fantastic in the sack, but her bubbly personality immediately put me at ease…
I was instructed to pay an upfront deposit to secure the booking – which I was a bit skeptical of, but the second she received the payment she sent me all her details for the booking!!!
Would definitely recommend this wild cat for a great experience!!!
added by
Jo...
for
Brooke
on
22 February 2021
I had an un-believable time with Brooke last night. What an amazing chick. Money well spent. Will definitely be one of my regulars
added by
Je...
for
🌽NINA🍒(LIVE SHOWS, VIDEOS &NUDE PICS)
on
16 February 2021
For the upmarket gentlemen who needs a breakaway from his busy day I would refer Nina she will surely leave you feeling relaxed and focussed to face your busy day
added by
Je...
for
LILLY BANKS
on
16 February 2021
Well this girl is just a pleasure to spend time with she is very pretty and she has sex appeal like no one other,she really is worth visiting whether it is for the hour or the day but she is totally worth every penny
added by
Gr...
for
🔥Raven🔥
on
26 January 2021
I was very impressed with Ninna. This girl is the real deal. Session started with a professional and super hot lapdance. Better then I've had at any strip club.
The sex was amazing!! This girl is smoking HOT! and well worth the money and the time!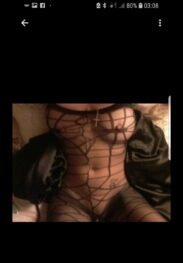 added by
Bu...
for
Maryna
on
01 January 2021
What a celestial experience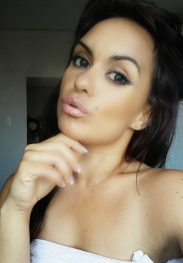 added by
Ja...
for
EVA
on
09 December 2020
Eva is so cool, I was just a person who hung out with her for a few hours while some other people were hooking up but she made the most awesome curry, has a lovely bubbly and fun personality and if you care about this, she is extremely open and up for sexy times. Obviously she is hot too. Hope to hook up with her sometime soon.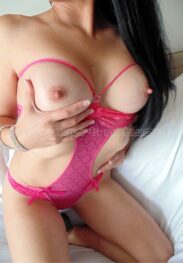 added by
St...
for
Bella
on
18 November 2020
Had n great time with bella wonderfull personality and great in bed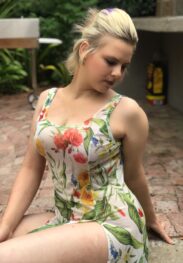 added by
Ik...
for
🌟CANDI🌟
on
18 November 2020
Professional and discreet. The epitome of sensuality. Landi introduced me to a new erotic and sensuous world of intense exaltation of mind and feelings. She applied her uniquely bodacious skills of sensational intimacy to her mind altering erotic routine to suit my unique sexual needs which resulted in a mind altering experience I will always look back on with explosive delight and still want more. Treat yourself this season, I can guarantee you will have a life changing experience.
added by
2s...
for
Kim
on
09 November 2020
every good time with cara paying 4 some of the extras was the a gr8!! she really knocked my socks off wow what a good time i had if I"m again in cape town well look u up again i felt save and comfortable thanx that you are open minded
added by
An...
for
Anna (Top Rated)
on
06 November 2020
I had a meeting with Anna last night and absolutely have to give her a 5 star review. She is absolutely the most premium escort in Cape Town, and being with her felt like a true girlfriend experience, not like being with an escort. She looked fantastic and smelled heavenly.
She may seem expensive, but she is top quality. Beautiful, interesting, and well educated and travelled. We spent 3 hours together and this will definitely not be my last visit.
added by
Mr...
for
🌽NINA🍒(LIVE SHOWS, VIDEOS &NUDE PICS)
on
05 November 2020
She's friendly and polite. Definitely a good treat