Escort Reviews
Agency Reviews
added by
Gr...
for
Blaze
on
20 October 2020
What an open minded fun relaxed and kinky girl ….. and when she says she is keen to try something new wow she means it ! Def going back ASAP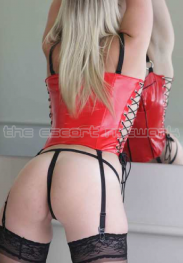 added by
Mo...
for
Olivia
on
05 October 2020
I visited a few moths ago and still my mouth water when I think of her. She mad me dum within a few minutes so we went a second round haha. Dont think its the girl in the photo cuz her boobs were much bigger than the pics but hot non the less. U will enjoy my friends
added by
Be...
for
🌺Escort Ninna🌺 Call Now!!!
on
24 August 2020
Will definitely be returning for this girl. Very sexy body, sweet to talk to and ,wow!, great service.
Bought some of her pics and vids to keep me going till I can see her again!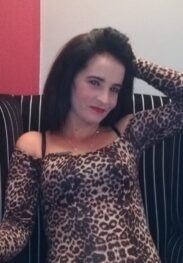 added by
Jo...
for
💋Randy-Sandy💋
on
24 August 2020
Very sexy… pics don't do her justice. Gives great head and is really worth the money. Can't wait to pick her up again.
added by
Hu...
for
Mynx
on
07 August 2020
Words cannot describe how absolutely borderline amazing this goddess is . She is ATHENA in human form ! After our first meet I was keen for another appointment right there and then!!!! My cock was throbbing even after shooting a huge load and was ready for more action! Her body is like a tidal wave! Goddess Minx I cant wait for you to ride my face into eternity once more !!! You're worth a million $$$$
added by
St...
for
Chanel
on
31 July 2020
Where do i start to rate this girl? I arrived at her place and my car was parked behind a gate making my car save and after i parked i entered the house and i was warmly welcomed we started chating and i could get alot off my chest and then she ran me a nice hot bath and joined me and made me feel like a king i love this girl and let me say best sex ever she will definitely see me again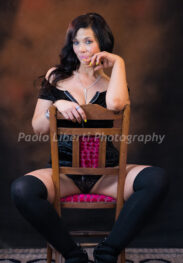 added by
Ma...
for
Caprice
on
02 July 2020
She was a good shag. Great blow-job.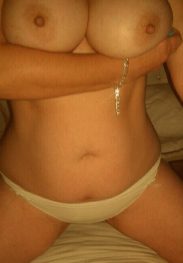 added by
Ma...
for
Annabella
on
02 July 2020
This lady is great. She provides all the services you want.
added by
Mi...
for
Kathryn-Ann Rose
on
27 June 2020
I love this women she is the most amazing person and I am truly blessed to have crossed paths with her. Love u from u know how
added by
Ro...
for
Chastity
on
27 June 2020
Very beautiful lady nice 2have as company and best off all just gana make me come back more
added by
Ja...
for
Amy (teen experience)
on
12 June 2020
Was on time and dressed lovely.. amazing experience
added by
Ka...
for
Kathryn-Ann Rose
on
06 June 2020
You dont get sweeter, better and more awesome.
Highly recommended.
She makes you feel so at ease, has a sharp sense of humor, and are the sweetest.
You would just want to go back every day.
added by
Ak...
for
Chastity
on
04 June 2020
What a pleasure to spend whatever amount time with her, its valuable and worth it and desirable for every next occasion, her silky soft smooth body enhances every inch of testosterone cell that spikes a undeniable craving to want more and each time the best and better comes forth…highly recommended when you don't have much time and also all the time to stimulate your wildest fantasies…10/10 for a explicit ravashing mind blowing experience. Akastone…Lo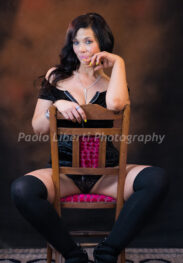 added by
Ke...
for
Caprice
on
12 April 2020
Wow what a blast. What a belter. Pictures do her no justice.
Still in awe this beautiful, warm,funny and intelligent girl was out of this world.
By far the best in the business.
I'll be back for more of that super hot ass.
added by
Ni...
for
Brooke
on
10 April 2020
My boyfriend and I spent time with Brooke and I have to say SHE IS ABSOLUTELY STUNNING!!! We paid the booking deposit as she requested and then she came to our house for overnight booking. She is super sexy, very naughty and a ton of fun!!! She was very respectful of our relationship and very discreet!!!
We have already requested another booking with her and I am counting the days till she joins us again!!!
I RATE THIS BEAUTIFUL LADY 12/10!!!!
added by
Ch...
for
Brooke
on
25 March 2020
Awesome Awesome Awesome!!!! I had an absolutely wonderful day with Brooke, she is very professional and sexy as f#ck!!! I was requested to pay a booking deposit, which I did, she handled everything very discrete. She is very hygienic, and requested me to shower first. She supplied clean towels and anti-bacterial soap. I will definitely be visiting her during this lock down period, that's for sure!!!!!!!!
added by
Ri...
for
Brooke
on
16 March 2020
I must say this is one of the BEST sexual experiences I have ever experienced. Brooke is a classy woman that knows how to pleasure a man. From the minute I arrived to when I left, I was treated like royalty. The sex was fabulous!!!!
I was a bit weary at first when she said she required a R500 deposit to secure the booking, however I can understand, she must be inundated with enquiries. She only has 2 – 3 clients a day. She is definately going to be my regular, however, I doubt she will be in this long. Rate her 10/10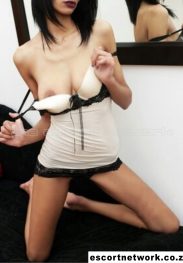 added by
Ga...
for
Alasandra
on
03 March 2020
Can agree this one looks like her pics. Fucks for the A-Team Been with her on a few occasions and definitely doesn't Disappoint. if you Looking for a Real CFM she is you go to to Girl can take it all night long.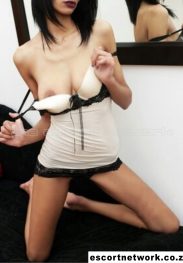 added by
Mi...
for
Alasandra
on
24 February 2020
Looks exactly like her pics, seen this one many times and always delivers. An insanely good BJ and a really great fuck. Takes a really good pounding and comes back for more – highly recommended
added by
Ka...
for
Freddie
on
13 February 2020
Amazingly hot better in person body is the same ..great sense of humour . Only thing he does not like getting a blow job because he might cum he wants u to cum over and over again . Cute as hell my husband and I were thinking of booking him and his partner for a double. All in all it was a fun experience.