Escort Reviews
Agency Reviews
added by
Co...
for
Haylee NEW NUMBER!!
on
10 June 2022
From speaking onnthe phone to ariving and to leaving haylee was amazing. Complementary drinks was served on arrival , and then we chatted a bit before we got busy and i can say it was a really good time. Highly recommend Haylee. Nice apartment ,nice room ,clean and professional
added by
Je...
for
Garden of Eden
on
06 June 2022
Absolutely stunning lady with a perfect body. Pictures are not manipulated, service is fantastic. Unrushed. All real. She works out a lot and you can tell!! Perfect boobs (real!) and she treated me like a king!! Let me do whatever I wanted to. Can't wait to see her again!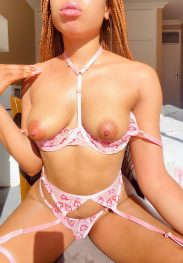 added by
Di...
for
Candy
on
19 May 2022
Wow !!!! Candy is a very beautiful sexy lady. She made me cum alot ,, her blowjob is mind blowing she knows how to use her tongue and deep throat is very deep..I will definitely visit again ….thanks for the good service beauty goddess
added by
Re...
for
Natasha🌺
on
28 April 2022
Recently booked Nats and one of her friends for double trouble. Had them for 3 hours and was the best threesome I've ever had. Only wish I had had more time with them.
Great service and even when I couldn't go any more they kept going with each other which was such a turn on, I was able to sooner then I normally can.
Recommend Nats on her own as well. Gives great attention and unlike other girls, isn't in a hurry to get it over with.
added by
Mu...
for
Laila
on
26 April 2022
This sexy and sensual MILF will pamper you until your legs buckle! A true GFE!
added by
Ra...
for
Anna
on
26 April 2022
Photos are slightly old and photoshopped. Should have rather used newer ones because she is freaking stunning and incredible breasts. Was my 1st time experience with a Russian girl and I was blown out of my mind. Excellent in bed. BJ awesome and good conversation afterwards before doing it the 2nd time around. Fantastic Fantastic!!!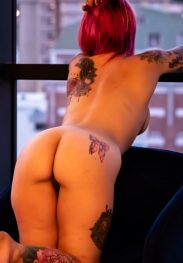 added by
Mi...
for
Mynx
on
10 April 2022
She is wild and made me feel like I was amongst a goddess. Mynx is playful, sexy with such an innocence to her.
Has everything you will need to complete the experience and what an experience this was
Mynx is highly recommended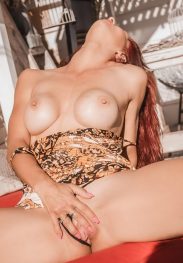 added by
Mi...
for
Alex Grey
on
26 March 2022
What an amazing experience I had with Alex. She is beyond sexy, looks better than her pictures and yes gives a blow job that takes you into the next world … I booked her for the entire night and paid R20 000 worth every cent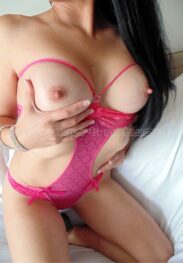 added by
Sh...
for
Bella
on
15 March 2022
Had the privilege of visiting this hottie…she's amazing! Really worth it
added by
CK...
for
Sonja
on
16 November 2021
Spectacular, Sonja is everything and more,my time spent with her is literally unforgettable. Her pictures don't do her justice, she is beyond stunning. From the time I arrived at her spectacular private and discreet venue I was made to feel welcome and comfortable. Being with her from the massage to my shower before I left was more than I could ever have expected, it was sexy, sensual, a complete seductive experience which will have me coming back as often as I can. Just the way she talks and walk is enough to drive you insane. This is an experience worth everything and more…. Simply mind blowing and a true fantasy come true.
added by
Sa...
for
Sonja
on
12 November 2021
Oh wow, where to start.  Sonja is an absolute pleasure. With enthusiasm being the sexiest quality of all. She truly loves what she does and it shows, she oozes sensuality, has a super positive attitude and very animated.   Would definitely be returning
10/10 sexy af
added by
St...
for
Sonja
on
11 November 2021
All i can say is wow what a experience sonja is wonderful and the sex is the best she is beautiful and a awesone person see you soon sonja i am a regular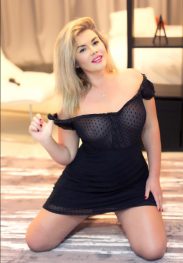 added by
Az...
for
Mia
on
09 November 2021
I have visited many countries and booked many VIP escorts throughout my life.
Mia is by far the best I've ever experienced.
She is addictive and only leaves you wanting more and more.
She has been the best experience of my life and I will definitely be spending more time with here at every opportunity I get!!!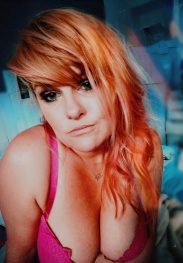 added by
Jo...
for
Allesandra
on
27 October 2021
Wow we met at her place in blouberg from the time she came out to greet me she was friendly and makes you feel really comfortable …. Not the kinda guy to discuss intemate details but I will when she cum you feel it no faking …. She is not a clock watcher and made our time together really special a true GFE …. One comment I mentioned to her is none of these pics do her justice she is much more stunning in person and her personality is a perfect 10 … She is also a perfect 100 between the sheets
added by
Be...
for
Natasha🌺
on
26 July 2021
When only given the option to rate up to 5 star for Ninna-Natasha is honestly sad. Know that this girl is absolutely amazing, well worth everything. Returning is a definite for me. You Rock girl!
added by
MI...
for
Nina☀️Latenight
on
09 June 2021
There are not many thing's I'd deem as perfect in this imperfect world. But an experience with Nina is top of my list if we talking about pleasure and quality of erotic encounters. Unforgettable and versatile. NINA LATE NIGHT makes dreams come true. Thank u and God for the creation of you.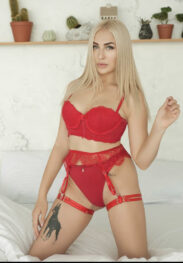 added by
Ja...
for
Kristi
on
27 March 2021
Impossible not to stop on her! On her eyes, on her smile, on her charm, but especially on your body :))) her chest and her ball are phew, she is so luscious that it is difficult not to be ready when the door opens: )) In any case excellent moment I was very pleasantly surprised by this meeting 🙂 Thank you my dear. Take care of yourself added by
Ja...
for
❤️Zlata❤️
on
20 March 2021
Very happy at the opening of the door that Zlata is real and tall, as in the announcement and I appreciate, she is young and beautiful with sensual shapes and new in the profession, kisses very well and appreciates the caresses and prelis, cash also very well with the changes of rhythms, in any case I had a very good time shared I think and a correct social time. Anyway I want to leave a good comment to encourage her to come back as often as she wishes. Kiss my BB kiss TY for all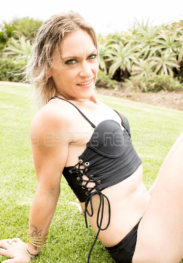 added by
Lu...
for
Kai
on
17 March 2021
What a surprise! I'm not a regular to this business and was very pleased to finally meet a person with a personality to match her appearance. Kai is a unique individual and a hidden gem in this industry. She made me feel totally relaxed at her very comfortable and private venue. We could chat about real issues but the chat did not distract from the reason for my visit. I had an amazing time with her. I felt compelled to share my experience.
added by
Mr...
for
Alley
on
07 March 2021
Wow… I've had many girls through out my nawty life. And she's by far one the best I've ever had. Worth every penny. Money well spent. Will be booking her regularly. Won't take a chance to to see if I'll be getting my monies worth elsewhere. Keep it up ?