EPICURE Gentlemen Club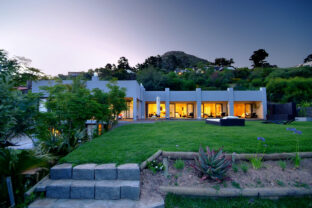 About the agency:
EPICURE is a discreet, luxurious Gentlemen Club.
Come play with your secretary, Tinder Date or bring an escort. Alternatively, enjoy one of our escorts.
Our luxurious club offers a saltwater pool, a beautiful garden with stunning views and 5 suites which allow overnight stays.
We offer absolute discretion, a facility without cameras and a competent security team.
What happens at EPICURE stays at EPICURE!
Agency Reviews
You can't post more than one review for the same agency
added by
ad...
for
09 September 2020
A friend recommended that I go for a party, and I was pleasantly surprised. The venue is beautiful. The bar staff, especially Micaela, were relaxed and really fun. At the party Shylo was the DJ, but I also saw two others play during the night. The music was fabulous and a reason to come for itself.
All 5 units were full with guests. There were lots of pretty girls and a great vibe. Thank you for a cool evening. I will be back!