Escort Reviews
Agency Reviews
added by
Gr...
for
Haley
on
15 April 2019
My best ever …..and after many visits I am trying hard to see her again! Pls answer my mails and calls ……
added by
ma...
for
Haley
on
30 March 2019
This was my first meeting with Haley. It was excellent in all aspects (behavior, attitude, performance, participation) and being with her was indeed a real pleasure and an unforgettable experience! She is a real professional escort offering services of a very high standard, giving her best in order to satisfy you in every possible way (and position)! She is very friendly, talkative and really enjoys what she is doing! She is quite skillful and effective with ample experience in her field and does her best to please! Undoubtedly, haley is one of the best escorts/companions I have ever met! I had a fantastic meeting with her -from the first to the last minute- and definitely one to cherish for a long time (her bj was truly remarkable)! 100% recommended! Definitely, an escort not to be missed! My dear Haley, thank you so much for the lovely time and sex we had together
added by
Li...
for
Mizz Minaj
on
02 March 2019
Her very friendly personality put me right at ease so i could relax and enjoy the evening, she gave me one of the best bj ever and from the it just got better, she is very flexible. I had a very good time and will book her again soon. The place she hosted in was neat and clean, i felt right at home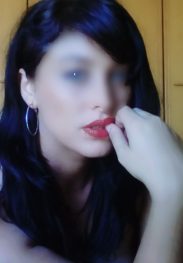 added by
Ca...
for
CASSY
on
25 February 2019
Very nice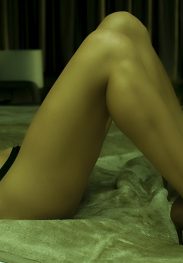 added by
Jo...
for
Ashley Rose
on
25 January 2019
Had the privilege to hook up with Ashley what a woman, made me feel like a rockstar! Thanks girl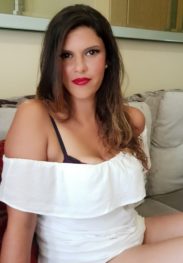 added by
Gr...
for
ROXANNE
on
16 September 2018
What an amazing lady with a beautiful smile. Spent a wonderful hour with her and will certainly be back
added by
Jo...
for
Sonja
on
16 September 2018
Sonya was very friendly on the call.
Arranged to meet at her place. When we meet she had the same attitude friendly and polite. Talked a few minutes but she as eager to get to the business. Covered me in oils, slid all over me. This lady loves the sex and what she does. She is Very keen to go more than once. Definitely a hid gem.
added by
Ja...
for
Amy
on
19 January 2015
She is any man's dream cum true. Amy is Stunning!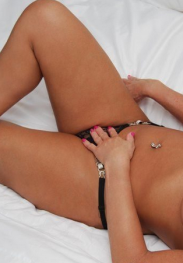 added by
In...
for
Carrie
on
21 December 2014
Loved being with Carrie…she is sensual and enjoys working with people. I came all over her glorious tits…she isn\'t shy and enjoys a good chat.
added by
Pe...
for
Lynn
on
27 November 2014
I arrived at her place…dodgy place. Was greeted by a fuckn arshole guy. He asked for my money, I paid him. Was shown to a room where this bitch lay. High on drugs. Nothing happened between us. They then said the price is R1000, which i didnt have. So i had to give my cell phone. Stay away!!!! Typical Cape Flats trash gangsters.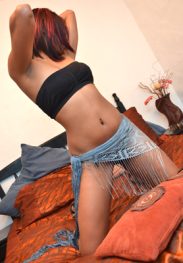 added by
ja...
for
Shamona
on
10 November 2014
Shamona was perfect, I will go back over and over again. Shes seductive and makes you melt in her hands. Beside the sex her personality is heavenly. She made me feel at home with her smiles and friendliness. If you looking for a person just to relax and enjoy some good company I recommend shamona.
added by
br...
for
on
07 November 2014
EARTH SHATTERING!!
This woman ticks all the boxes. Feisty and with passion you only dreams of, Mia is the ultimate MINX. Highly intelligent, this woman satisfied ALL my carnal desires!
11 out of 10!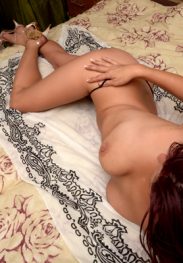 added by
sh...
for
Toni
on
02 November 2014
By far the sexiest and most amazing bubbly person I
I have ever met. Worth it!
added by
Ja...
for
on
25 October 2014
It took a long while to set up the meeting, but all good things cum to those who wait. These two babes are classy, beautiful, kinky, not shy, and enthusiastically horny. After a quiet drink, to get to know each other, we slowly started losing clothes and I was treated to an amazingly erotic show while the two explored each other and then invited me to join in on the fun. They clearly enjoyed cumming and I enjoyed all their kinky attention. Hopefully their considerable fee will keep them as the premium, exclusive treat that they are.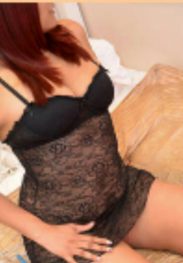 added by
sa...
for
Raima
on
22 October 2014
Friendly and active. Excellent blow job
added by
My...
for
on
20 October 2014
These ladies are incredible, they look better than their pictures. I was stunned to see just how hot these 2 are when they arrived…and they were in my room! This was my first threesome so I'm pretty sure I was a bit awkward, but they were amazing, made me feel like a king with their gfe. What I realy enjoyed is that they have different qualities, Avia is elegant with a smoking body, Scarlett has a tight body with curves in all the right places and is wickedly naughty. these 2 compliment each other beautifully and it culminated into what was without a doubt the best sexual experience I have had in my life…. To the extent that I am trying to organize another trip to Cape Town as soon as possible. Thanks ladies for the incredible experience and laughs after our funny start. Hope to see you soon. "Steve"
added by
Di...
for
Annabella
on
14 October 2014
I met Annabella at her apartment in Bloubergstrand, I had been eyeing her out for a while now, then she updated her pictures, well that was the end of my waiting, I called her immediately and made the booking. Very private, clean, and off-street parking. A fantastic lady, makes you feel comfortable.. she is a down to earth kinda chick. Fantastic sensual massage and an un-believable blowjob. Sex was awesome…. I will definitely be back. Thanks Annabella for making me feel like a king. lol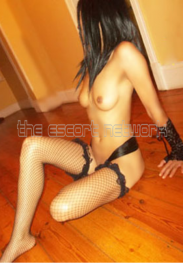 added by
Jo...
for
Tiyanna
on
16 September 2014
Tiyanna was amazing! She has the tightest pussy i have ever had and fucked with pure enthusiasm. Also does great messages!
added by
Ra...
for
Selina
on
12 September 2014
Beautiful is an understatement! She is the most exquisite working girl I have been with. she is perfect in every way. Gives a mean blowjob and the sex is VERY enthusiastic, she loves it!!! I will definitely be seeing her again. I rate her 10 out of 10. Thanks Escort Network you guys always have the hottest chicks.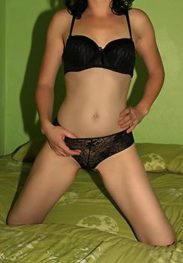 added by
Ha...
for
Nicole
on
12 September 2014
Great she is fun and unbelievably sexy